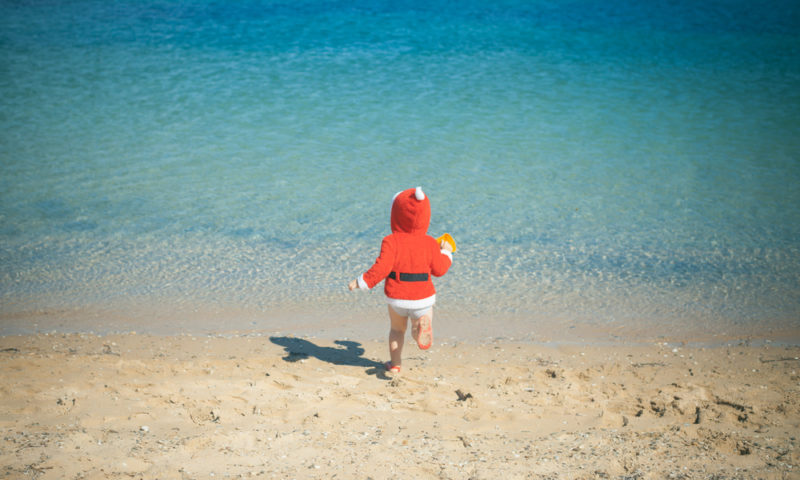 The holiday destinations to-visit list always expands, but once the mainstream places start getting crossed off, a hunger for unusual landmarks starts to creep up. Bungee jumping in Zambia, riding a cable car in the Tianzi mountains in China or making new feline friends at Cat Island in Japan, travelling starts becoming less about souvenirs and frequenting tourist-packed attractions. Discover the next place to fill your memoirs.
CHRISTMAS MARKETS IN ESTONIA
Estonia might not be the very first place which screams snowmen and mulled wine, but this Baltic country tussles with the more frequent places such as Germany and Norway for the perfect Christmas trip. Voted as the best-value destination for 2018 by Lonely Planet, the Estonian capital – Tallinn, goes head to head with other European contenders. With two historic UNESCO World Heritage sites, a scarce population and forests that dense 52% of the country, Tallinn will take your passport for a ride of a lifetime. Tallinn's Christmas market looks like it's coming to life from a festive card – snow falling everywhere, woollen jumpers for sale, gingerbread sculptures all sold from small huts in the village square. Don't leave the place without celebrating Christmas the Estonian way – with roast pork, blood sausage with jam, pickled fish with sour cream and a big bowl of potatoes.
View this post on Instagram
RIVER CRUISES IN CAMBODIA
Past and present blend to make Cambodia a destination like no other; with history seeping through the forest floors were scientists believe many medieval cities rest. To observe a different perspective of the country, river cruises along one of the longest rivers in Asia are quite preferred. The Mekong river flows for 4,350km through Tibet, Yunnan, Burma, Laos and Thailand. The river route is lined with prosperous cities, rural areas and floating villages.
View this post on Instagram
A VACATION IN CLUB MED
With 68 chain resorts across the continents, from The Caribbean to Europe, Asia and Brazil; Club Med aims at sharing happiness through travel with all its guests, going the long way to allocate the name of "gracious members" once visitors step foot inside the resort, to make each feel like they truly belong.  Resorts embrace an all-inclusive concept, whilst being close enough to great locations which entice visitors to step out and explore. Born out of French roots, Club Med created authentic destinations for multiple purposes. Punta Cana's resort hosts a Cirque-du-Soleil playground for adults and kids, whilst Colombus Isle's hideaway is the perfect setting for adult-only vacations, ideal for a honeymoon to remember.
View this post on Instagram
DUBAI-TO-DUBAI CRUISES
Discover the land were gold is dispersed through ATMs and where the streets only started being indexed in 2015, using Makani numbers. 85% of Dubai's population is made up of foreigners, so any visitors will fit right in. Sitting across the shores to the East of Abu Dhabi, the UAE's most commercial city is best seen from the sea. Cruises create tailormade excursions consisting of night safaris in the desert by 4×4, star-gazing under Bedouin tents, city touring and loads of shopping; with state-of-the-art and ultra-modern facilities on the cruise itself.
View this post on Instagram
VIETNAM
Neighbouring Cambodia and Thailand, Vietnam is a country known for its hybrid religions, French colonial landmarks and memorials of the Vietnamese War. There is an abundance of activities to enjoy, from savouring their snake wine which promotes health and vitality to sampling their cuisine which mixes spicy, sour, bitter, salty and sweet. Aliments such as cashew nuts and black pepper are heavily exported from Vietnam. The country's magic can be experienced during one of the various lantern festivals held on every full moon occurrence, with the best one organised during the Lunar New Year.
View this post on Instagram
Feed your wanderlust exquisite culture and adventure at one of these destinations, and give yourself a new lease on life. Be fully protected wherever you're off to with a travel insurance plan.